Tetnuldi
Tetnuldi – in one year here will be tens of thousands of skiers and boarders. Do you want to share with them your impressions when elbow to elbow will stand with them in line for the lift, or prefer to get your own experience, perhaps the most unique and unforgettable ski experience in your life? If you choose the second – you definitely need to visit the resort Tetnuldi this winter.
Why Tetnuldi?
It seems that new stars and galaxies in the sky are now open more frequently than new ski resorts on the planet. In recent years was announced opening of just four new ski resorts – in England, North America, Russia and South Korea. All other mountainous areas on the planet, suitable for this purpose, developed long ago – in Europe, for example, in the middle of the last century already worked almost all currently popular ski resorts.
In a place where Big Caucasian ridge is the most impressive with height and magnificence of mountains, in the Georgian mountainous region of Svaneti, in the north-western slopes of Mount Tetnuldi surrounded by eternal glaciers, the company "Development of Tetnuldi, Ltd." completes the construction of a new ski resort with the state money – for these purposes Georgia has allocated 40 million euro.
Hatsvali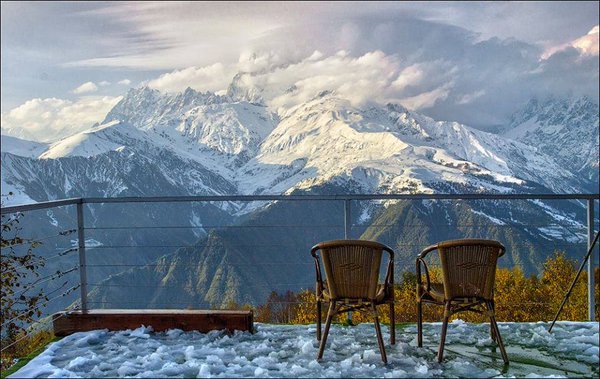 Many Svans are real experts in winter sports and mountaineering: it can be difficult to survive in Svaneti without these skills in are surrounded by mountains and experiencing heavy snowfalls every year. First Svanetian resort, Hatsvali, is 8 km away from Mestia. It is a new resort used for not more than three years. Lower lift station is located at an altitude of 1865 meters; the equipment rentals are nearby.
Leitner ski lift will take you up to the mountain Zuruldi (2347 meters above sea level) within 10 minutes. At the resort there are also two smaller ski lifts 600 and 800 meters long.
There three pistes in use: red (1900 m), blue (2600 m) and one for the beginners (300 m). If you are for extreme feelings, go ahead with freeriding, backcountry, and skitour.
Contact us about this tour
Share: