Okatse Canyon Monument
Okatse Canyon Natural Monument is located in village Gordi, Khoni municipality, Imereti region.
Visitor center: Village Gordi
Okatse Canyon 2-3 hour pedestrian route passes through Dadiani historical forest, 780 m length hanging trail and finishes with panoramic view, where visitors can take memorable photos by "Smart Selfie" Camera.
You can enjoy tours whole year round. Active season lasts from April to November
Working hours: 10:00-17:00
Working days: every day except Mondays
Due to visitors' safety walking isn't allowed in rainy and snowy weather.
Notice: While visiting Okatse Canyon Natural Monument, visitor height must be more than 1m and 20 sm.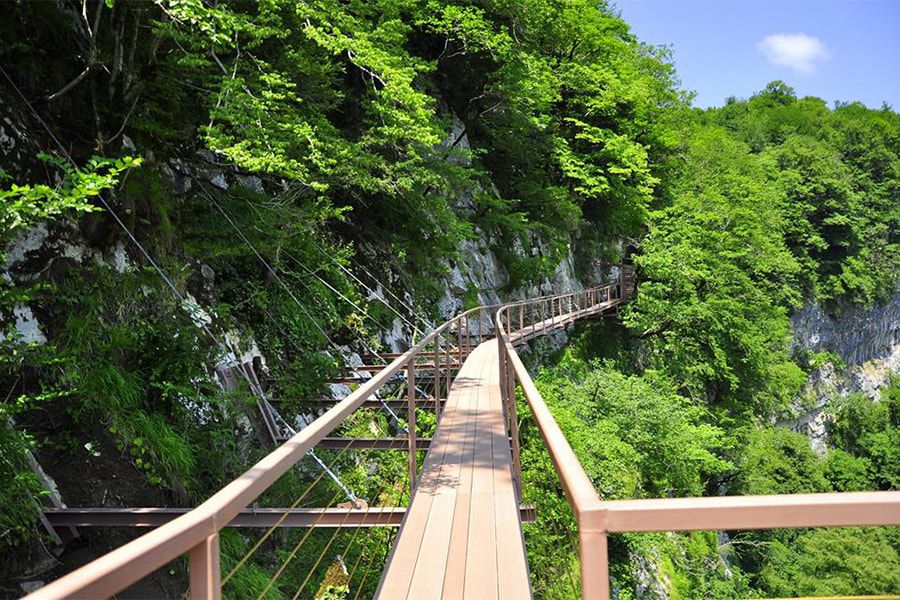 Contact us about this tour
Share: